This is Landree's first flower from a boy-she's two!
She got this balloon too:
Because of this: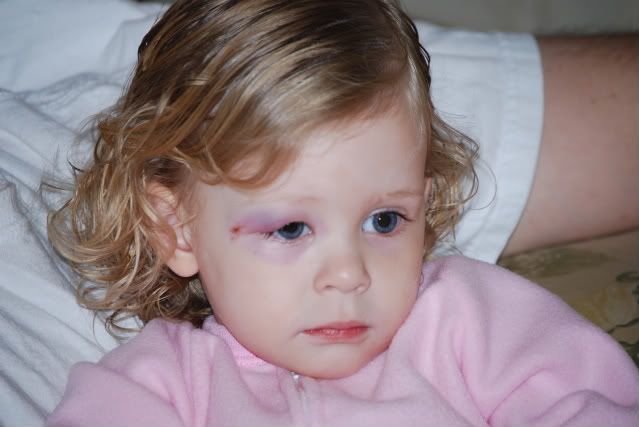 We're just keeping it real here people! It's not all lollipops and princess parties for us all the time. I can talk about this since we are almost a week removed from the situation. Tuesday I was taking applications for girl friends (I'm joking). I guess this is one of the hazards of playing with all boys. Tuesday when she woke up with a eye swollen shut she was still asking to go play with (boy who shall remain nameless). I guess it's a risk she's willing to take.
I really felt the need to share since the next few weeks of pictures will include a black, then purple, and then yellow eye :(