We had a wonderful Christmas with our family! Christmas morning Landree woke up about 8:30 and was still a little grumpy from the night before-she had a cold and really wasn't feeling well. She quickly perked up as the present opening began.
A little grumpy still:
This was the first present that Poppee opened-it was my fault...I wrapped a lot of the presents and hadn't put tags on them. I used a separate paper for each person, but I forgot that Momma used some of our paper. Well, as Daddy ripped open the paper with Landree's backpack/stocking filled with play-do and other goodies she cried. Daddy was gracious to share with her even though he said I gave it to him. You'll notice most of the other pictures she's holding the backpack while she's opening other gifts.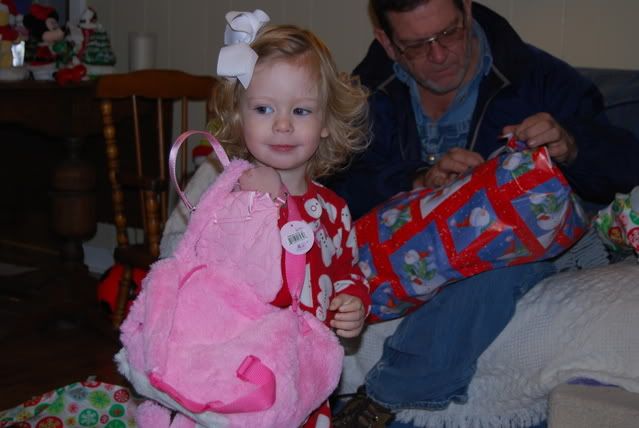 Landree even offered to help Momma with her gifts (actually that's Landree's present, but she helped her with other presents):
I got PJ's like Landree's favorite blanket. They are so comfortable! Landree loves them too!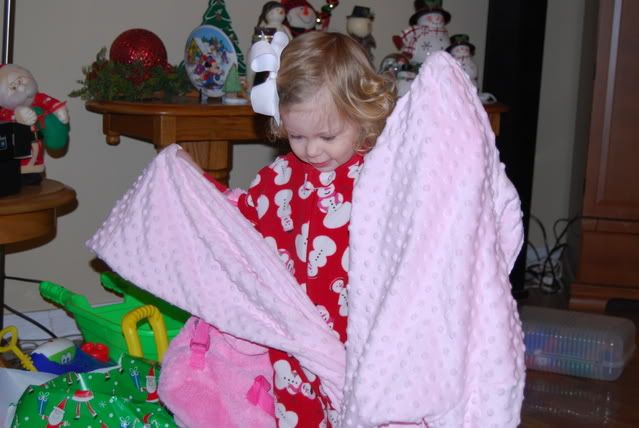 Poppee has the surprised look down:
So does Jeff-he was excited about the Office series: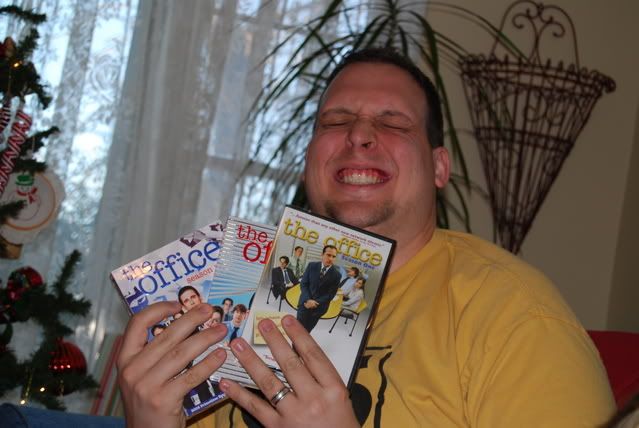 Jeff doesn't have my wonderful sense of direction (I'm serious when I say I do and when I say he doesn't) and it won't matter now with his new GPS. It works too we used it to get to Jeff's house on Christmas day.
Still holding the backpack while opening gifts: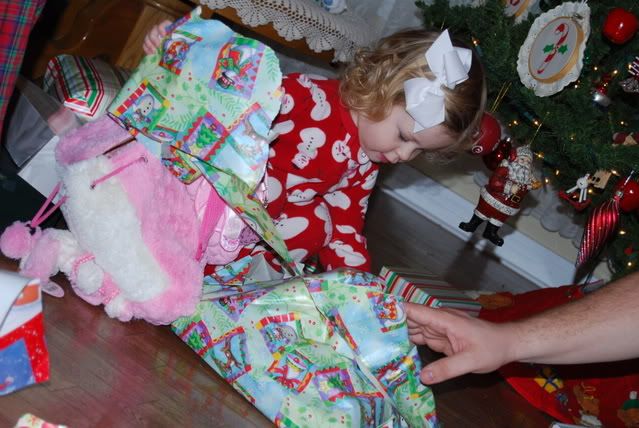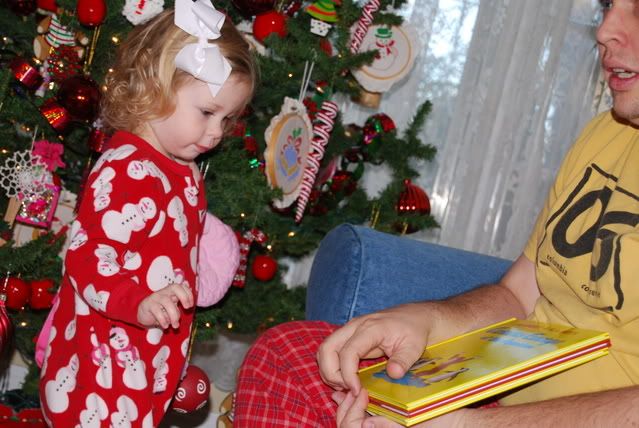 Daddy's favorite gift was this picture we had printed poster size. My sister in law took it in Colorado. She gave one to my father in law last year, and Momma thought Daddy would like it. He did.
Jeff opening his big present (this is a note about it in a card)-My momma bought him a Wii in September when she was at our house and I've been hiding it this whole time! He was so surprised!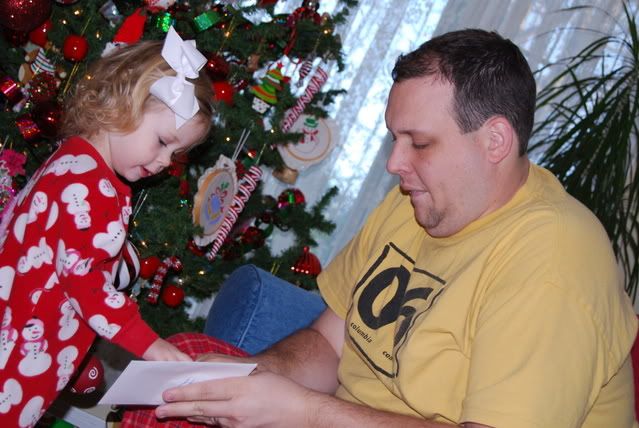 I was really surprised this year too, and I'm pretty hard to surprise. Debbie at the
Pixel Fairy Princess
is holding photography workshops in several places and the first one is in ATL. She's been mentioning this for sometime and I was dying to go, but as soon as she posted on her blog (and I was the first person to comment) she was booked. I WAS SO SAD! We'll on Christmas morning I opened up a card with this sweet little face on it and I knew something was up-Momma had contaced Debbie and booked the class for me! I can't wait to meet Debbie and learn some of her fabulous photography skills!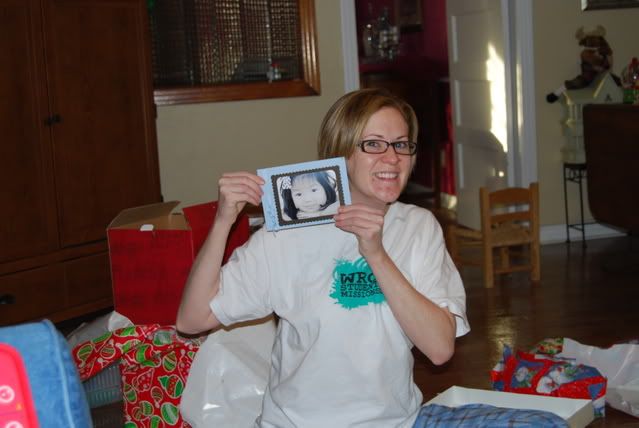 After hanging out a little and getting ready we headed to the Gray's around noon for Landree to nap and for Christmas Day round two. More pictures coming soon!