This is set to auto post on 12/23.
Today (12/19) Jeff, Angie, Maggie, Krissy and I went shopping at Firewheel Mall. It's a beautiful outdoor mall. It was the perfect day for shopping and being outside. It was about 73 degrees, and there were tons of sales! After we finished shopping we went to pick Landree up from Mi and Poppee's house (I couldn't stand for her to be away from me another night) and we came back to Grandma's house to make their traditional sugar and gingerbread cookies. Landree had such a fun time! She loves cooking.
First she and grandma rolled out the dough: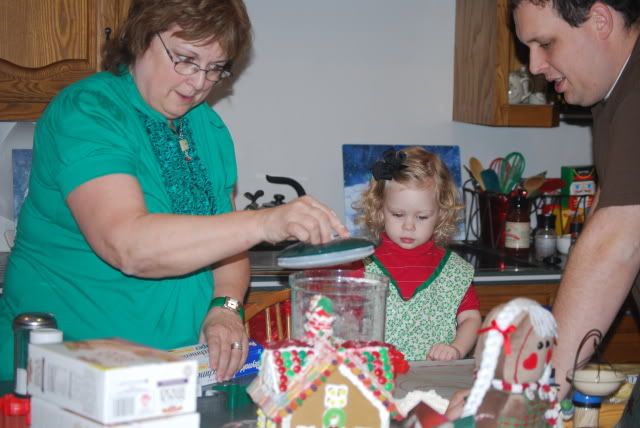 Then they cut out the cookies with cookie cutters. She was so serious when she was cutting the cookies and would press really hard.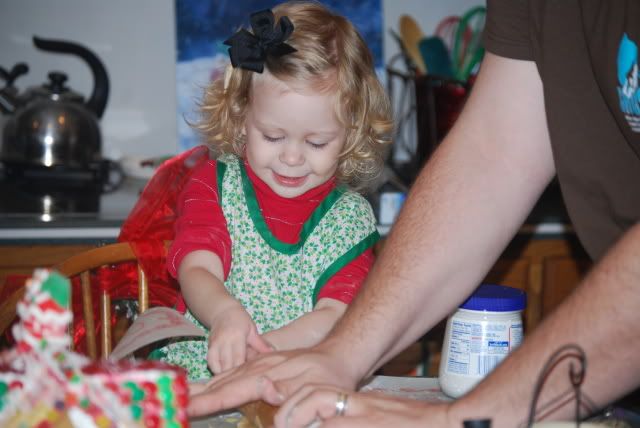 And then we decorated-she loved doing the egg wash and putting the sprinkles on: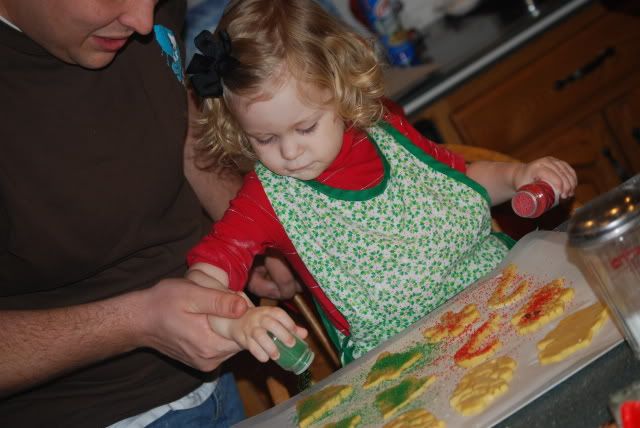 One bottle of sprinkles flowed a little more freely than we expected: