Today we went to
ICE! at Gaylord Texan
. It was fabulous!!! I think this will become one of our traditions! Two million pounds of ice are hand carved by 40 visiting artisans from Harbin, China, and it's stored in a 14,000 square foot space at 9 degrees. WOW!
As we entered they gave us parkas to wear. Maggie said she didn't think she would need it since we all had on our coats too-wrong! I brought Landree's hat and gloves and double coat. She was so cute in her little parka. It drug the ground and she walked like an awkward little penguin.
It was snowing as we entered: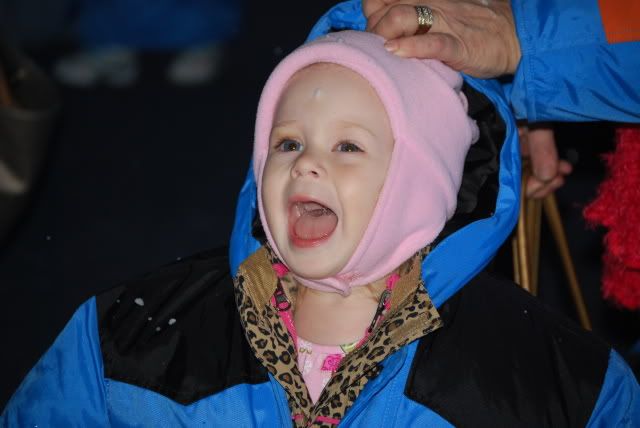 Does this make sense to anyone?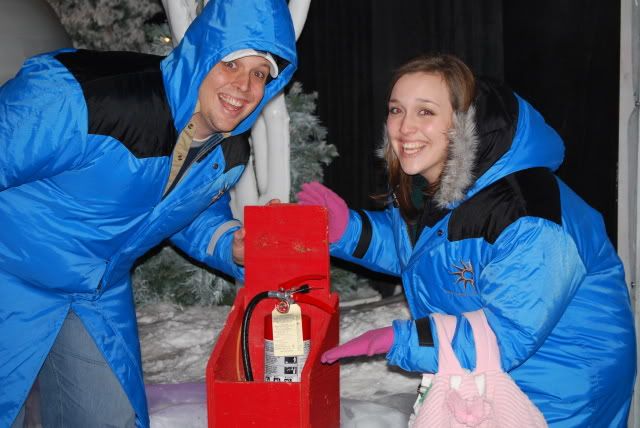 They had a winter scene, colored ice ornaments, Santa, a gingerbread house, and full life size nativity. They also had a giant ice slide. Mag, Krissy, Jeff and I went down the big slide. Landree was too little so Angie took her to the next room so she didn't see us go down and momma took our picture.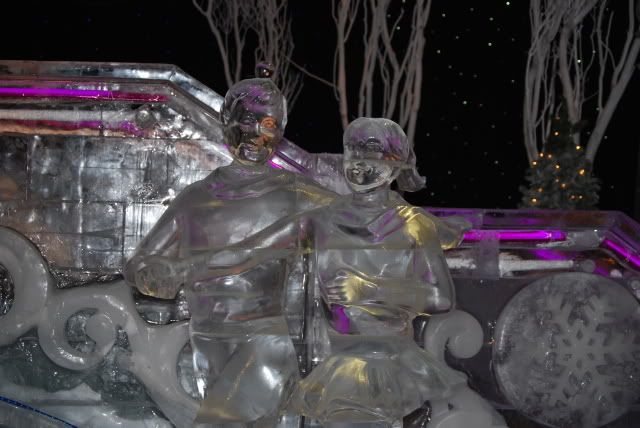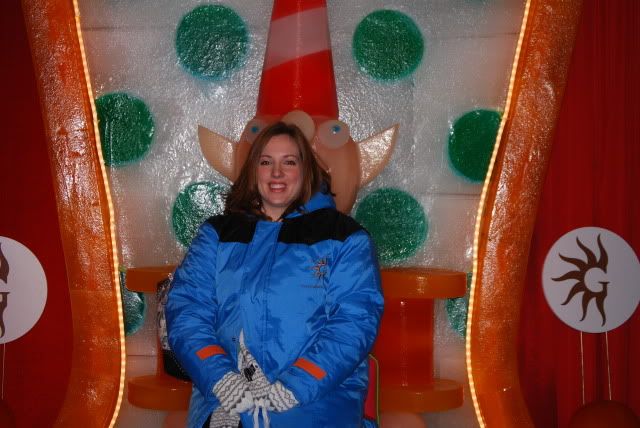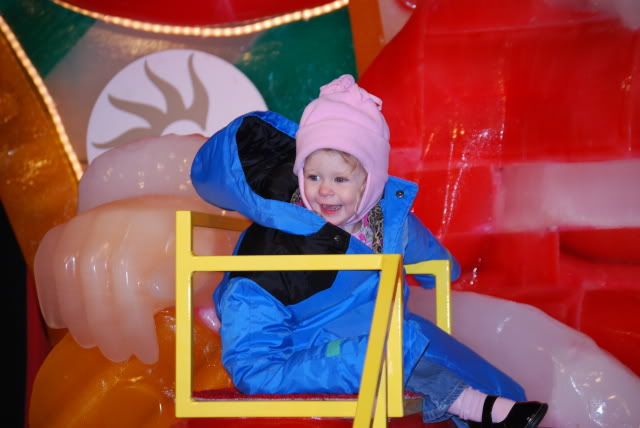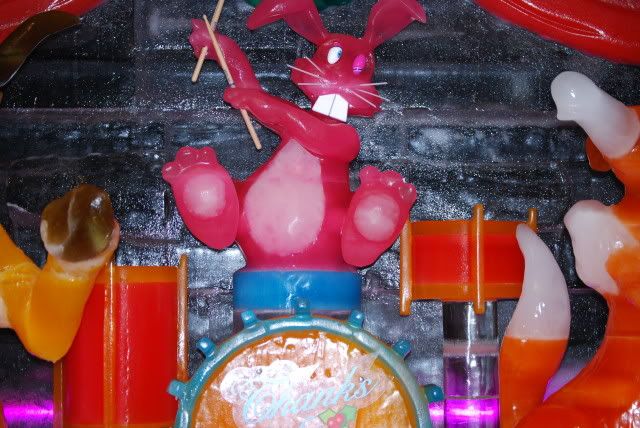 Right after the slide Landree fell over in her giant coat and busted her lip. Then she was ready to leave the ice exhibit. Hence this picture: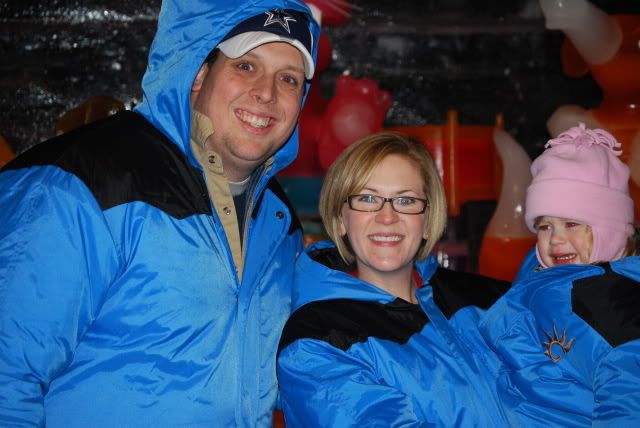 And the Gaylord was an experience in itself! It's a full resort and conference center that is like a city under one roof. We ate a a restaurant that sat along a 'river' very similar to the Riverwalk in San Antonio. They had everything decorated for Christmas including a life size gingerbread house. It was really amazing. If you live in the metroplex I would suggest you go! It was so fun and Landree loved it as much as we did!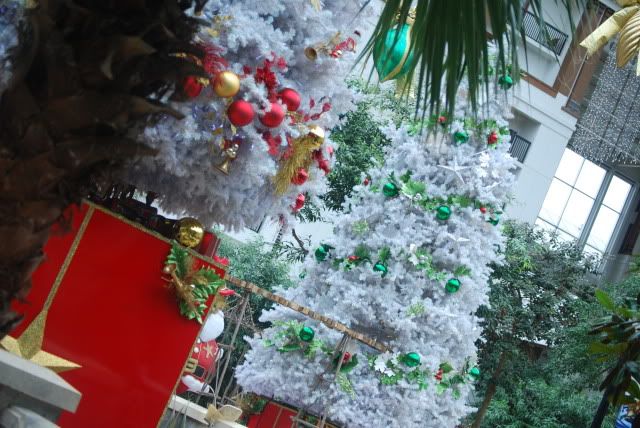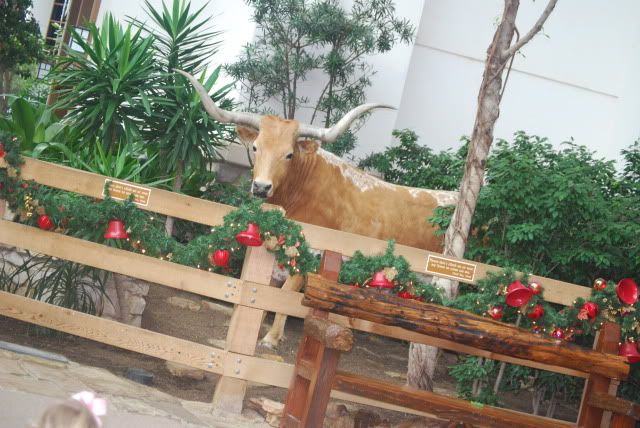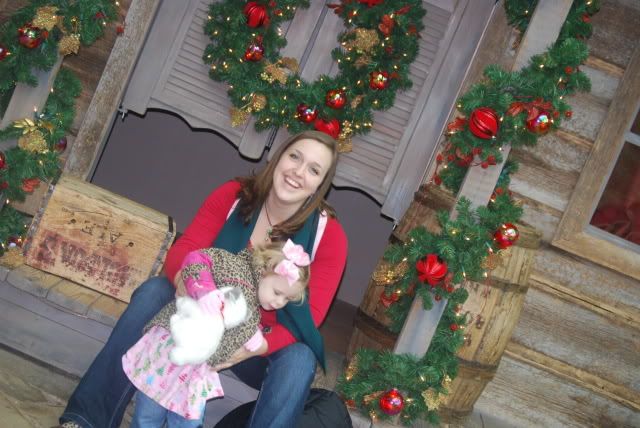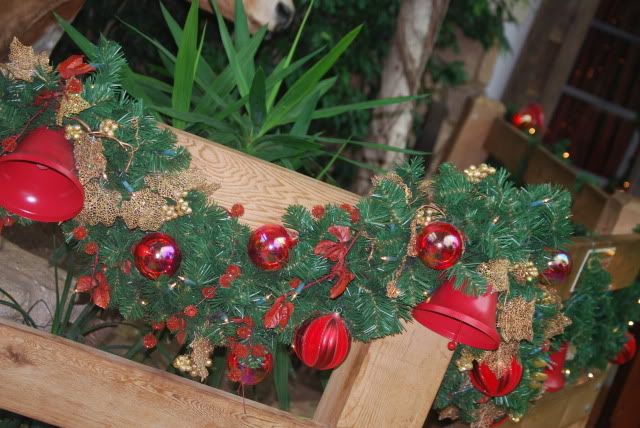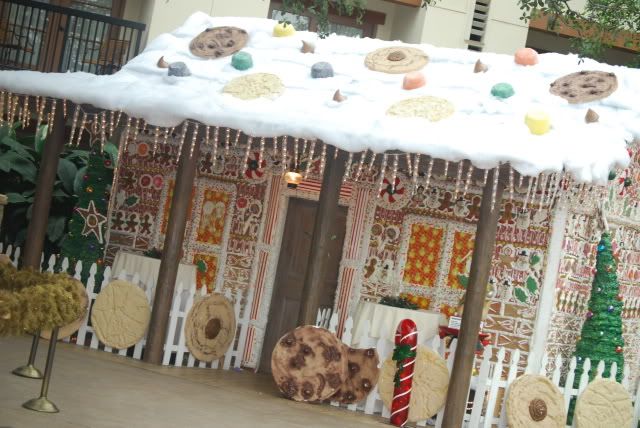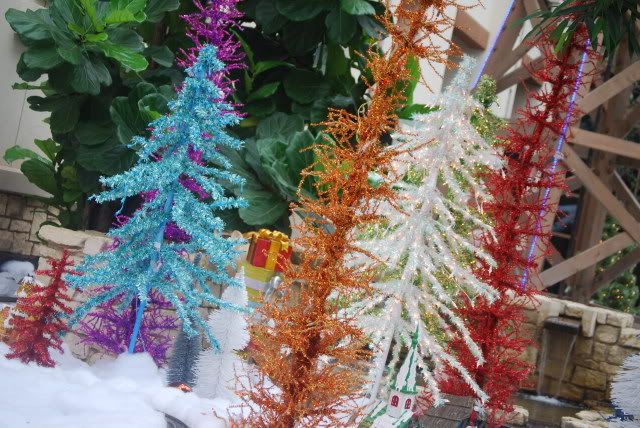 We did have one minor crisis-among the coats, diaper bags, baby, and other things we had to carry Jeff had my camera bag. When we sat down at lunch I asked who had my camera bag so I could put my camera up and no one had it. Enter freak out mode: I do this rather easily. I actually think I did really well. Jeff volunteered to go look for the bag (since he was holding it) and he told us to go ahead and eat lunch. Again, this place is huge! After I got Landree's food I went out to go help Jeff look. He was backtracking our steps and I headed straight to ICE! They didn't have it, but they gave me the number for lost and found. Within minutes they connected me to security. They had located my bag!!! YEA! It had an extra lens, my charger, etc. I was so happy. Security had the bag to our table before we even got back. Crisis averted. Thank goodness! Jeff said if he didn't find it he would have just headed to the car and skiped lunch. I'm glad he didn't have to :)
Grandma was going to get Landree a penguin at the ice exhibit, but Landree found this kitty and said my kitty...needless to say she got the cat. She hasn't stopped carrying it since:
This is set to auto post on 12/22 we went to the Gaylord on 12/18.