I just about missed the tour of homes-
you can still check out other homes and get inspired here, here and
here
. I should tell you I haven't decorated my house other
than these few things
for the last 3 years-we just leave too early...I know it's sad) so I thought I would share a few of my mother-in-laws wonderful decorations. Everything in her house is dripping with holiday decor and it's beautiful! She even added a few (understatement...I wish I knew how to strike through please share if you know how) new decorations this year because she was on the tour of homes in their town.
My favorite thing in the entire house is this giant wreath and the mantel: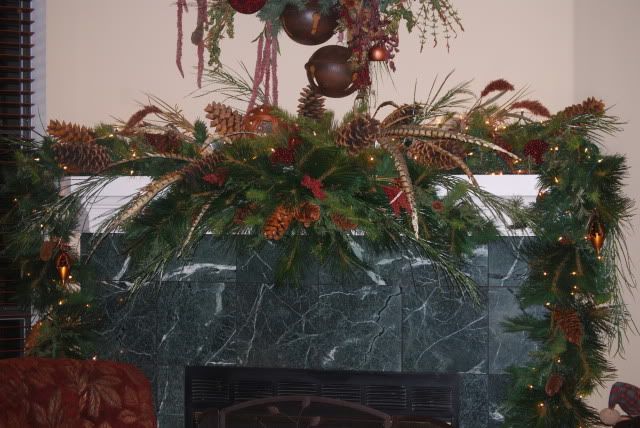 The light fixture in the dining room:
The nativity tree in the dining room:
As you walk in the front door:
I didn't load this wrong-it's an upside down tree in the foyer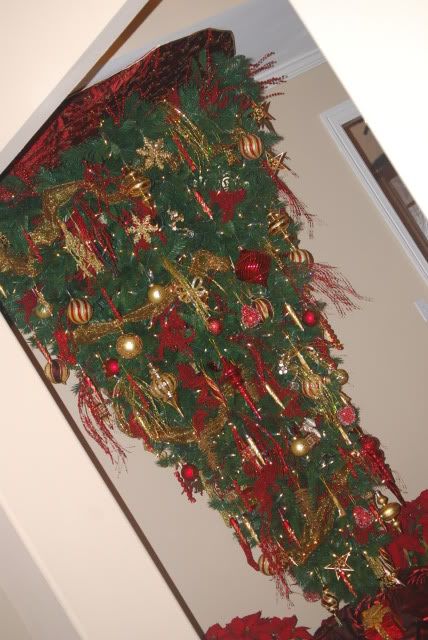 Living room tree: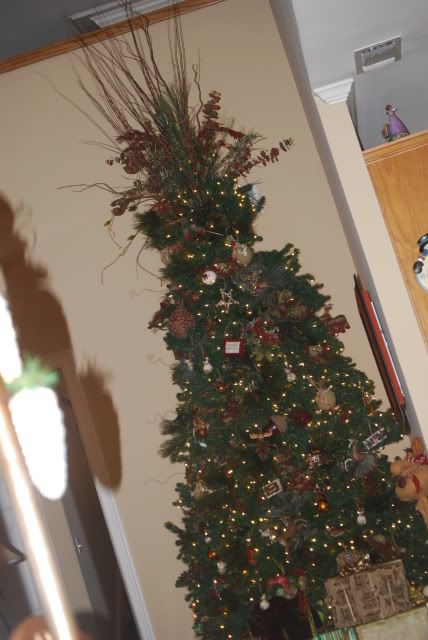 Dickens village in the living room-there is another cabinet full of these also: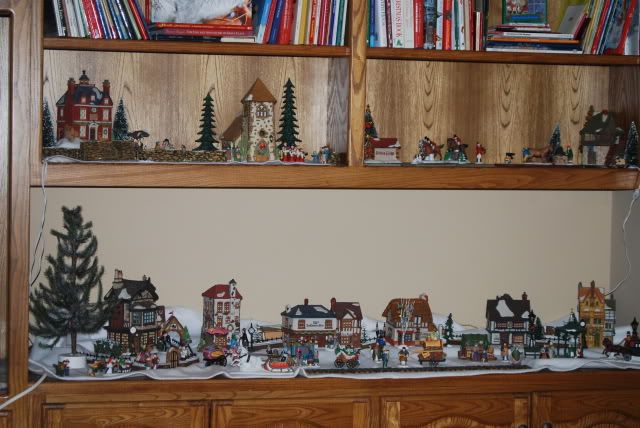 Memory tree by the breakfast table: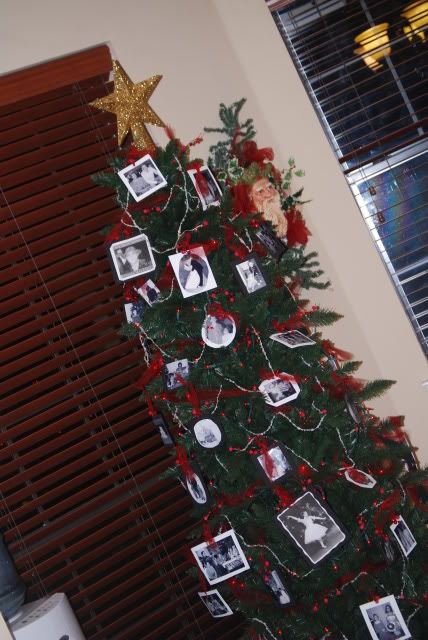 Tree in their bedroom: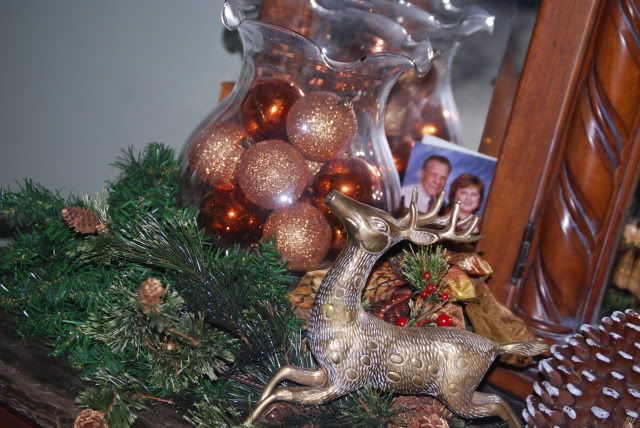 Their bathroom:
Upstairs landing: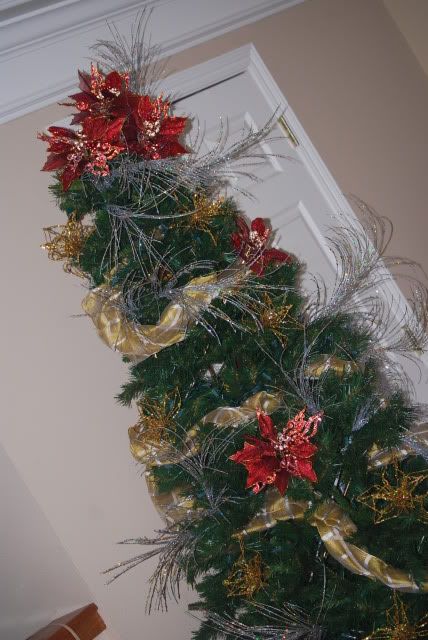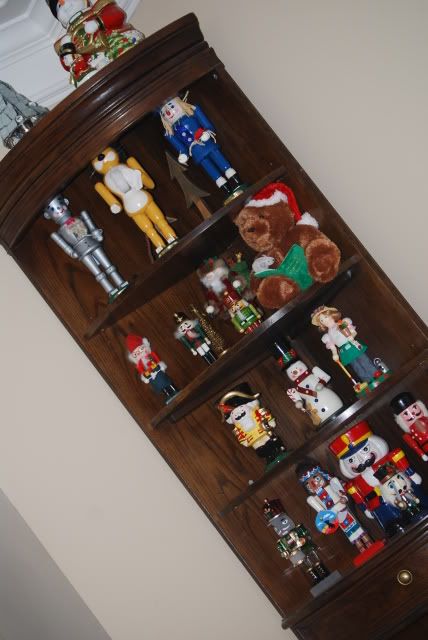 Our bedroom:
Maggie's room: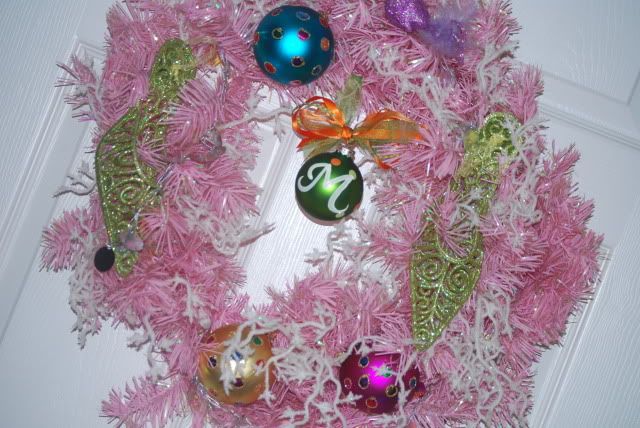 She decided to decorate the attic this year with all of her snowman things. She used to do snowmen on the main tree: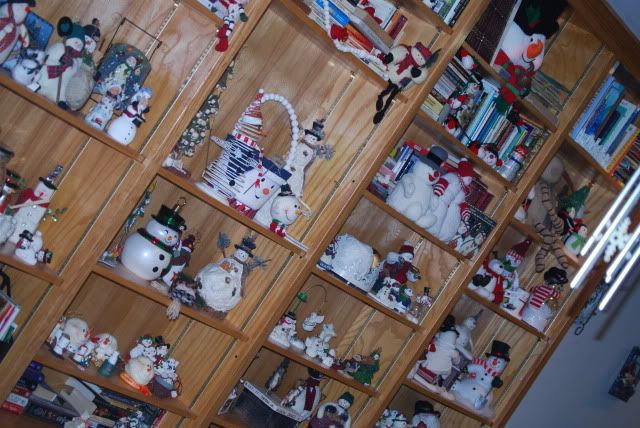 And of course every door has a wreath. I only took pictures of a few... and I didn't get any pictures of Krissy Texas room and bar-wire tree. I'll add them later.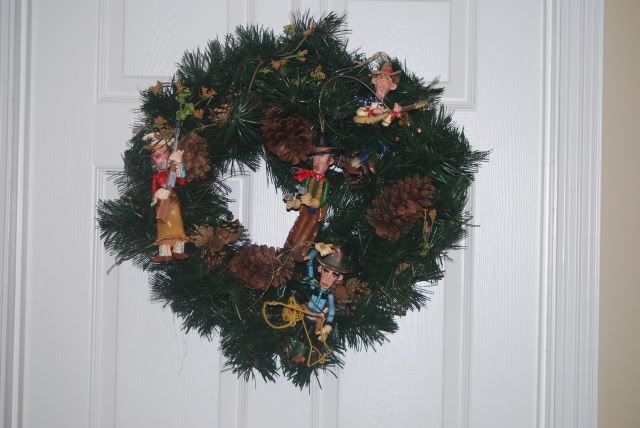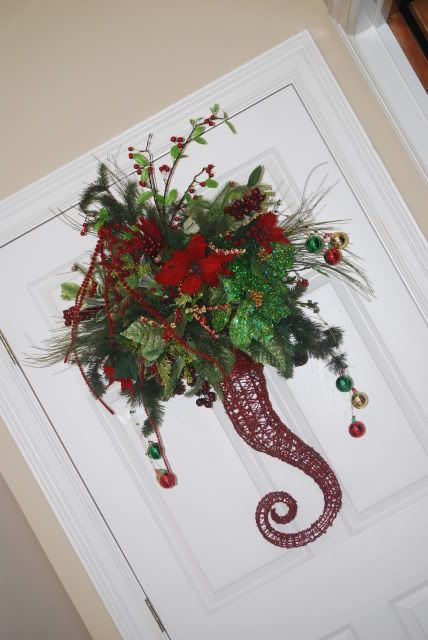 Aren't you tired knowing how long it took her to decorate? Anyone want to help her come put it all up after Christmas?